Posts: 2305
Joined: Fri Nov 07, 2014 9:27 am
Location: Barcelona SPAIN
Feedback:

47

|

0

|

0
Last edited by
MariaJose and Zu
on Mon Nov 09, 2020 6:41 pm, edited 1 time in total.
Beautiful baby.
Hugs,
Nadia
Oh my! She is a treasure for sure. She is so tempting! I so love the Hellands.
Hugs, Dion
Omg best of luck with your sale ..if I was not committed right now I would scoop her up .. great price for an awesome baby girl xx
I want her have wanted her for YEARS!! can someone tell me the US amount. TIA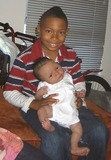 Today's forecast:God Reigns and the Son Shines.