Posts: 10077
Joined: Tue Aug 05, 2008 12:24 pm
Location: Beaverton, Oregon~~USA
Feedback:

91

|

1

|

0
Ember is an older sculpt, but still one of the sweetest ever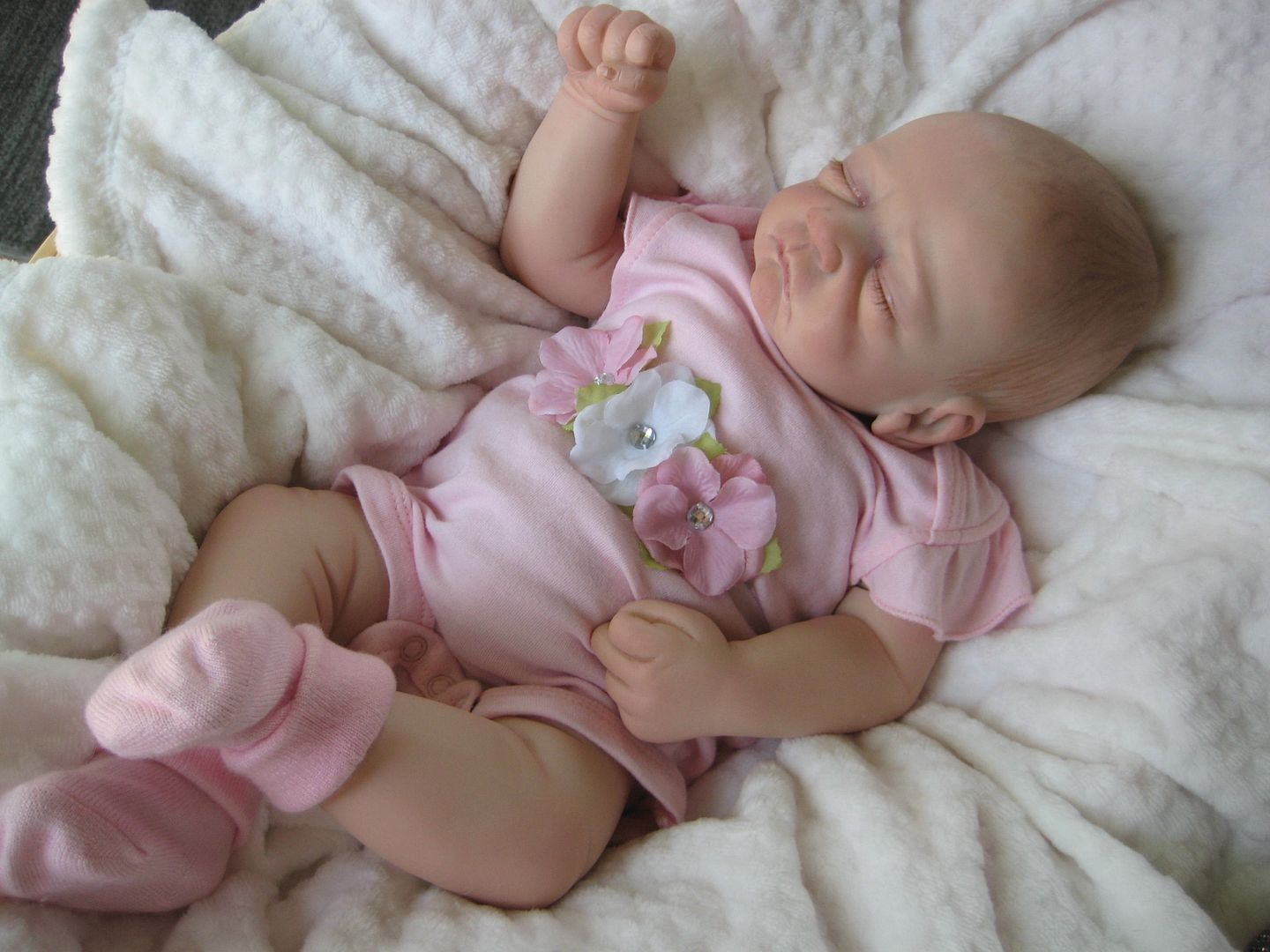 AZRAYA $350.00 SOLD
Posts: 36458
Joined: Sun Nov 18, 2007 1:02 am
Location: Arizona
Feedback:

170

|

0

|

0
I love your Ember, she is so soft and sweet looking. Never one of my favorite sculpts but your version has won me over.
BRONX & COLT BORN 10/16/2015 Our Grandbabies, Forever in Our Hearts.
"When you can't look on the bright side, I will sit with you in the dark." Alice in Wonderland
Posts: 1106
Joined: Thu Jul 11, 2013 2:51 pm
Location: NJ
Feedback:

33

|

0

|

0

Contact:
Your little Ember is a sweet little girl! I have always loved that sculpt!
~Tiffany~
Instagram: Sweet_Sunrise_Nursery
FB:Tiffany Campbell or Sweet Sunrise Nursery
Judith as always...…………….she is a precious little girl...…………...Hugs, Kathy