It's not too often that I get a request to make something like this for a real baby. I mainly sew for doll artist. When this grandmother commissioned me to make two Christening dresses from her wedding gown I was a bit taken back. What an undertaking. But I love to sew and I love a challenge. I posted the two gowns on my Claire Taylor dolls but when they grandmother sent me the pictures of the REAL baby, I was reduced to a ridiculous puddle of goo. Isn't she just AMAZING? I had to share with all of you dolly girls. I would LOVE to see this baby in a kit or silicone.
Dolls in the gowns...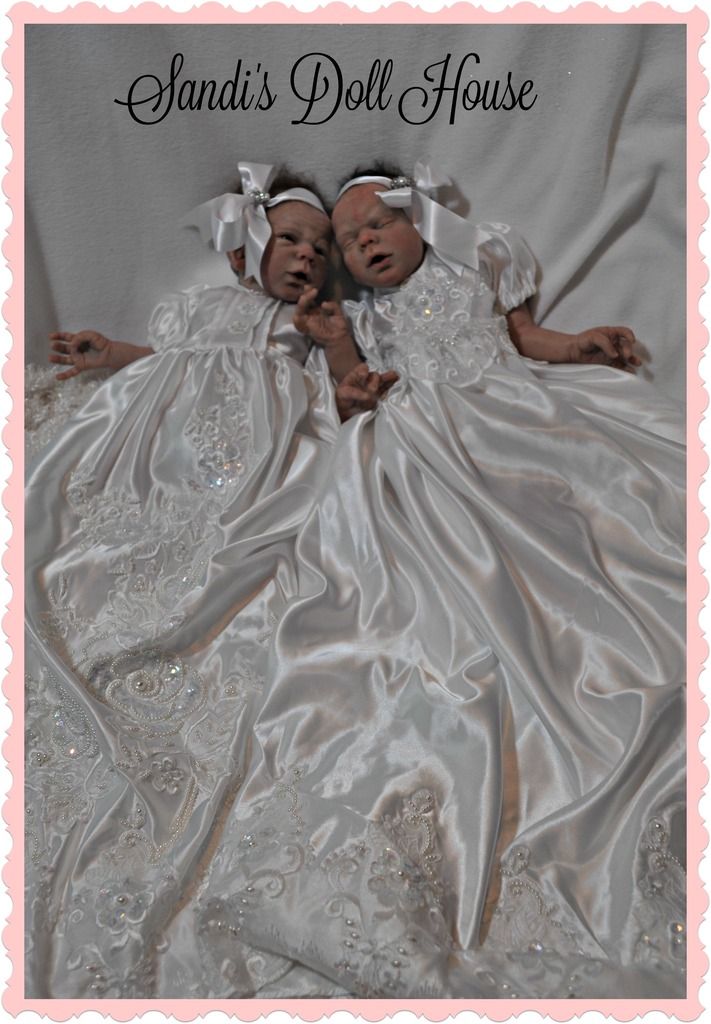 REAL baby Anna Kate...