Ok im going to have to do this in stages
as there are lots of pics
i feel the more there are the easier it will be to see
what im actualy doing!
ill be updating with more pics later
(it takes so long
)
this is stage one
ill start stage 2 in a new post
if youve any questions you can post them HERE
PLEASE EXSCUSE MY MESSY DESK
IT NOTICE SEEMS TO GET WORSE AS I GO ALONG LOL
)
Ok we start with basic arm armature made from foil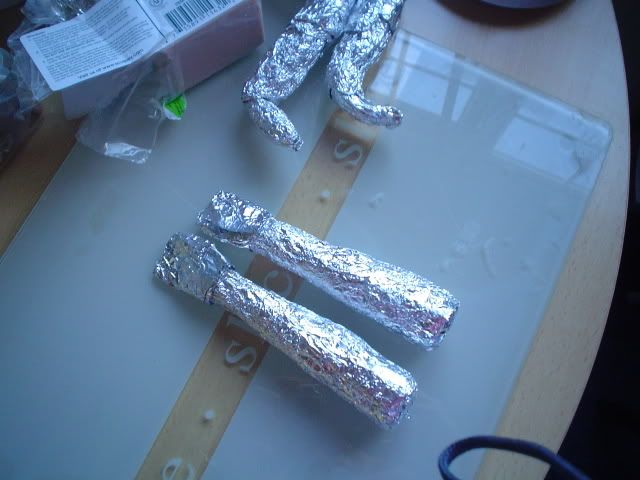 Ive added 2 sheets of clay to make basic arm shape
Here im wrapping some clay around the armature
just to get some clay on there ill cut off excess or add later if i need to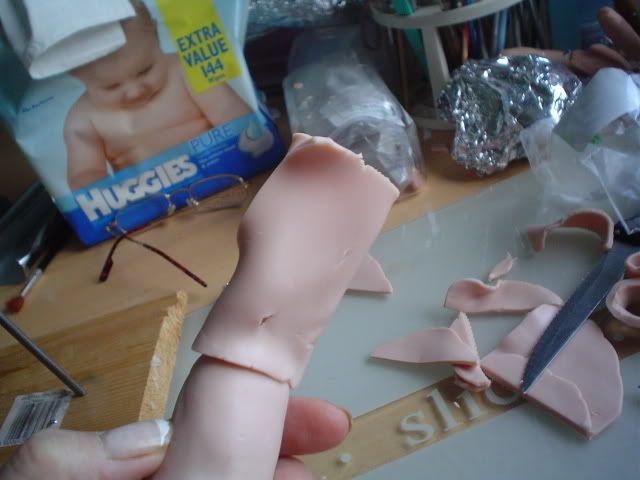 here youl see ive made VERY rouch hand shapes
what im doing right now is just getting clay on there to make a rough hand shape before i begin the sculpting of the hand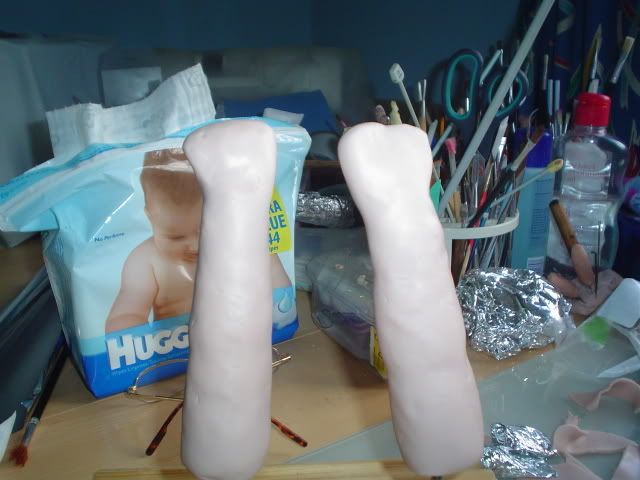 here im just rolling rough sausage shape for fingers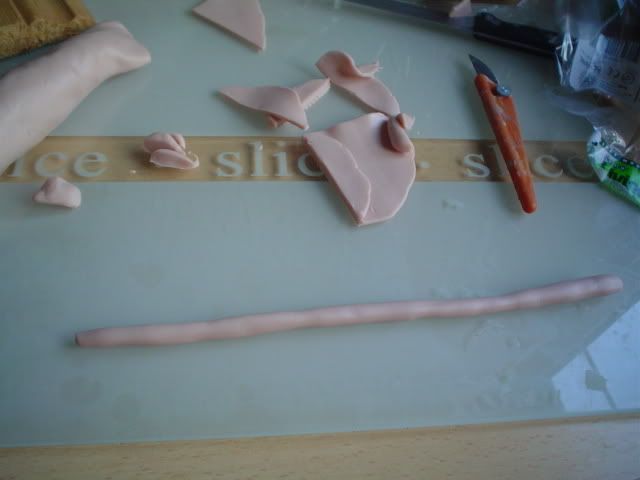 Ok here ive cut the fingers roughly to the lenghth i want them
they wont be quite as long when i finished as i once they are applied to the hand i push them down so they taper from where they meet the hand to finger tips.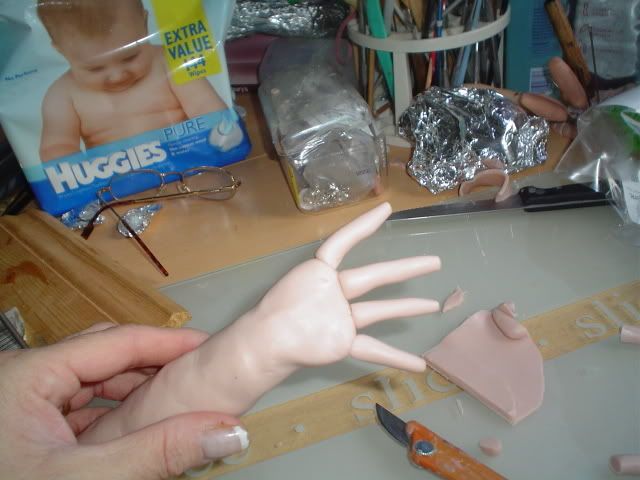 here ive just used my taper tool to smooth and attach fingers to hand securely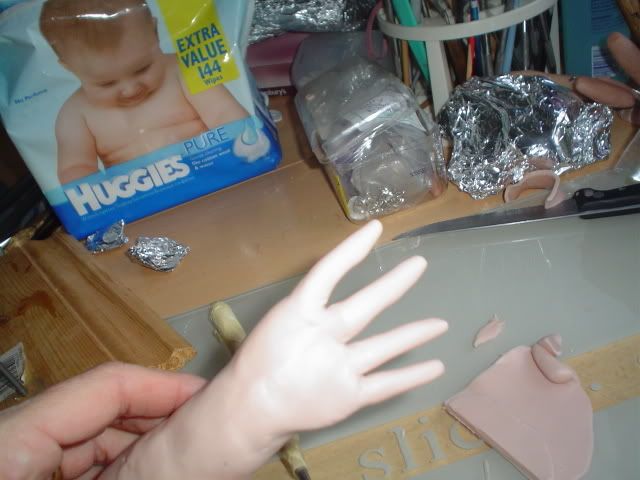 Here im adding a thicker sausage of clay for the thumb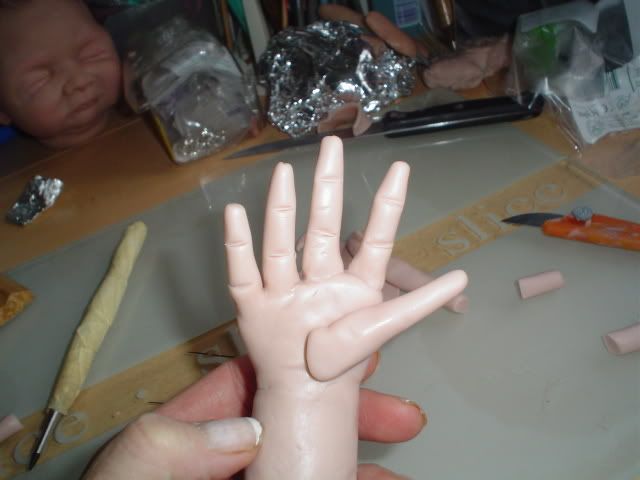 here the thumb is attached, see also the begining of the thumb pad on the hand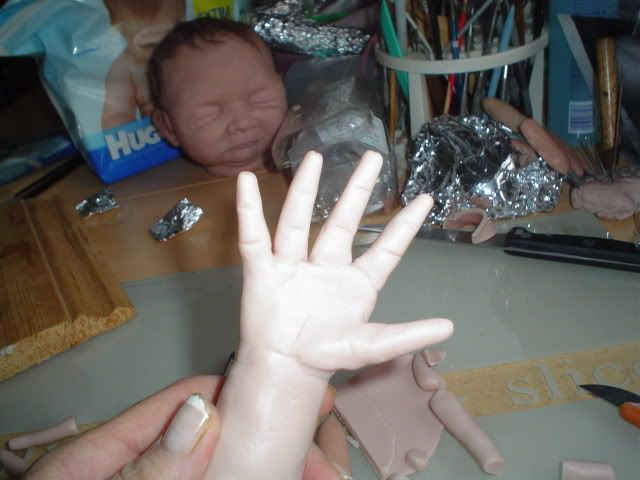 Here im adding fat pads the the hands
Ive also begun to play with positioning the fingers and trying to get the hand shape i want
here just adding another fat pad.
I add three to the hand ,blending it how i want it later on