ok here we are continuing from stage 1
here im adding another fat pad to the thumb just to build it up
a bit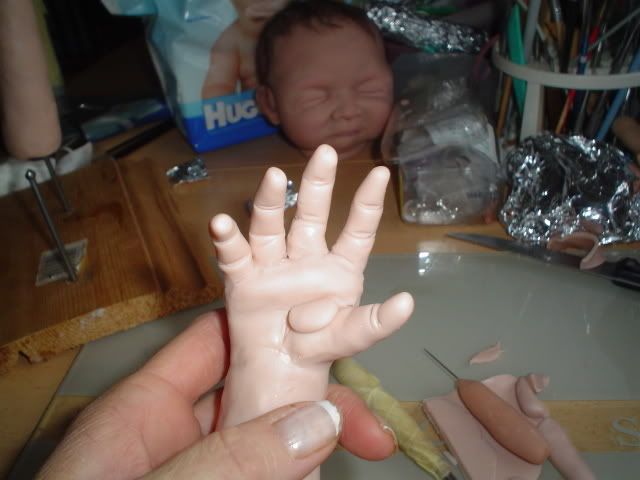 In this pic you will see ive bent the hand over this is easy to do as
ive used foil as an armature also youl see im cuting clay from the thumb as it was looking to thick. I add and subtract clay all the time im working
here the thumb is looking better and more in proportion
and im playing with finger positions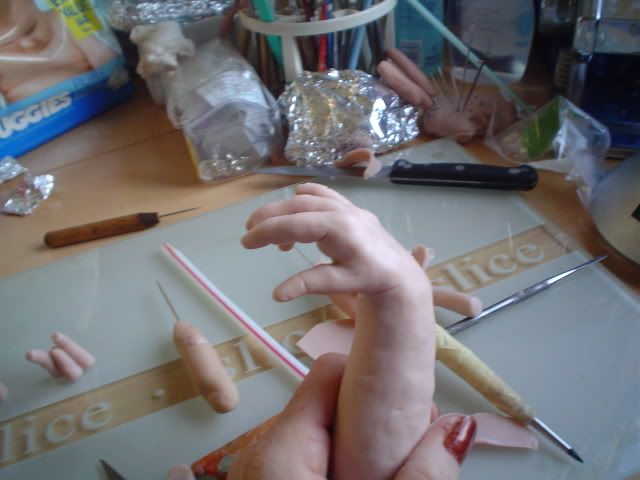 finger postions still changing and ive added some lines and detail to the fingers and palm i take lots and lots of photos whil im working from all angles this helps enormously to see if anything isnt looking right
ive also added a worm of clay to make wrinkles on the wrist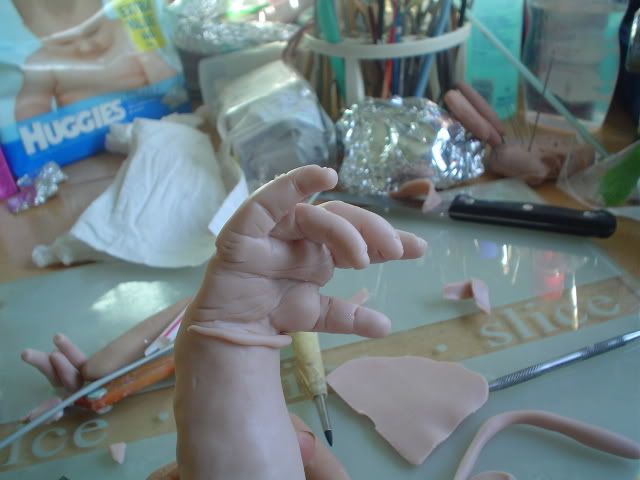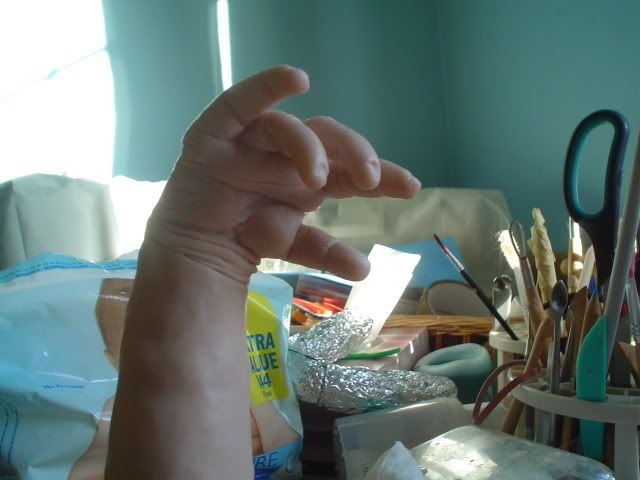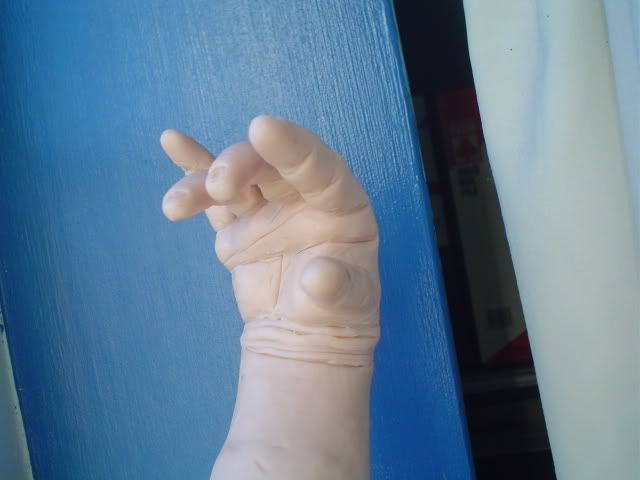 from here on I just smoothed and adjusted small things as i went.
after learning the basics sculpting is all to do with knowing when something dosent look quite right. look at your hand from all angles. keep taking photos all the time.
i also use my own hand as a reference all the time im working
ive been known to chop the fingers off even in the later stages if they look to small or big.
I know some artists fine sculpt the hand in stages, i find it easier to just get a crude looking hand to start with , its only then i can see what i need to change to get it looking as real as i can. once im happy with the overal shape and proportions its only then that i add the final touches
never be tempted to bake until you are satisfied however long it takes.
Here im adding small balls of clay which im going to blen d to make subtle knuckles
Her the knuckles have been blended I later changed to pinky finger as it didnt look quite right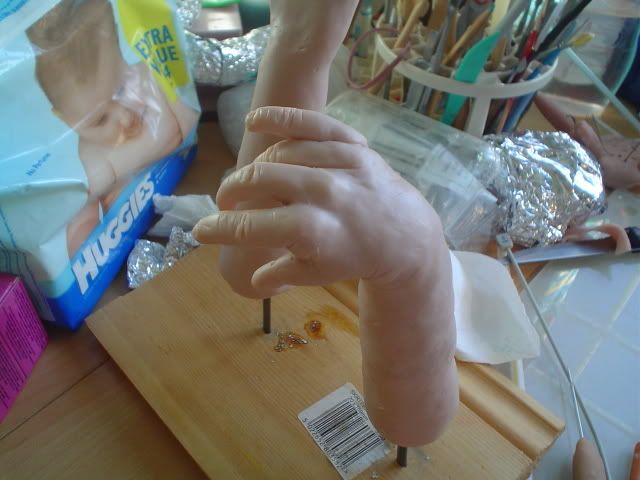 thats about it, hope these are going to be of help to some newbies to sculpting.
Oh just remembered, i actualy added more clay to the wrist after some of these pics were taken, as i felt the wrist wasnt looking fat enough
ill post pics of completed hand once ive done the final details and smoothing ,showing pics of unbaked then baked hand
ive lots of pics of second hand
which ill post later today